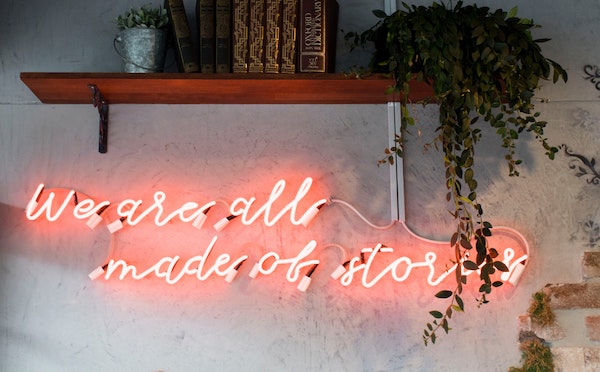 Last week we took a closer look at Facebook Stories and how they can benefit your online social presence.
However, every business owner wants to know the time they invest in posting social media content will convert into sales.
Are you one looking to boost sales with Facebook Stories?
While using the stories feature can deliver a lot of awesome benefits to your brand, there are right and wrong ways to use them.
If driving sales is your main goal, I'm going to share some tips with you this week on how you can use stories for that purpose. The good news is that it takes very little effort to use stories to increase sales using this clever method.
#1: Make sure you're providing a mixture of content.
One of the top tips for driving more sales through our posts, is to provide a mixture of content. This means, adding images, videos, filters, collaborative posts and written content. 
If you're constantly posting the same type of messages, your followers will get bored quickly. People like variety to keep their interest.
If you post a video one day, then an interactive poll another, your audience will stay curious and will keep coming back to view your stories to see what's next.
While this won't create direct profits, it will boost engagement.
The more frequently your audience views your stories, the stronger the relationship you'll develop with them. This in turn increases the chances they will buy from you. 
#2: Ensure you respond to replies.
When you post stories, your audience can reply to them directly. These replies are kept private between you and the poster, appearing in your message inbox. 
It's tempting to ignore replies sent to your stories given that nobody else sees them. However, this can actually prove damaging to your brand. After all, if your followers are making the effort to contact you and they don't receive a response, how likely is it going to be that they'll continue to follow your stories?
Even if the replies are complaints, it's still important to respond. This also shows your audience that you're real and genuine. Responding to them will therefore help you to build up trust and boost your profits.

Unlike posts, where you can't see who has viewed, you can see exactly who is taking a look at your stories and can also reach out to them proactively with a message or comment.
#3: Create stories that stand out.
As Facebook Stories are becoming more popular, thousands are posted every single day. Your followers will have a lot of different stories so if you want them to view yours it's going to need to stand out.
So, how can you do this? Well, creating videos is generally much more effective than images. Personalized videos which show you or your staff are going to see the best results. 
You can also take advantage of the filters, particularly the interactive ones. The more creative you are, the more effective the story will be at driving sales.
#4: Create time sensitive offers.
We've already touched upon the benefits of creating time sensitive offers. However, in terms of driving sales this is one of the most effective things you can do. 
Time sensitive offers cause your audience to act. The stories disappear within 24 hours, which means the offer will too. This can cause  lead  customers to buy now to take advantage of the offer before it's lost forever.
#5: Give your brand a voice.
Nothing can boost sales quite like brand personality. The stories feature enables you to develop your brand voice. As your followers and customers become more familiar with your brand, it builds up trust and authenticity.
When people trust you, they are going to have no problem buying from you. You can therefore use the stories to gradually build up your reputation.

You can also use free sites like Canva to develop branded templates and images that you can use in your stories. 
If you follow the tips above, you should start to see your sales steadily increase. It is important to remember that results aren't seen overnight. You'll need to continuously work on publishing stories in order to build up brand awareness. In reality, it can take weeks if not months to start seeing sales increase through Facebook Stories.
Don't give up! Make a plan, follow these steps and consistently publish stories and engage with your audience!