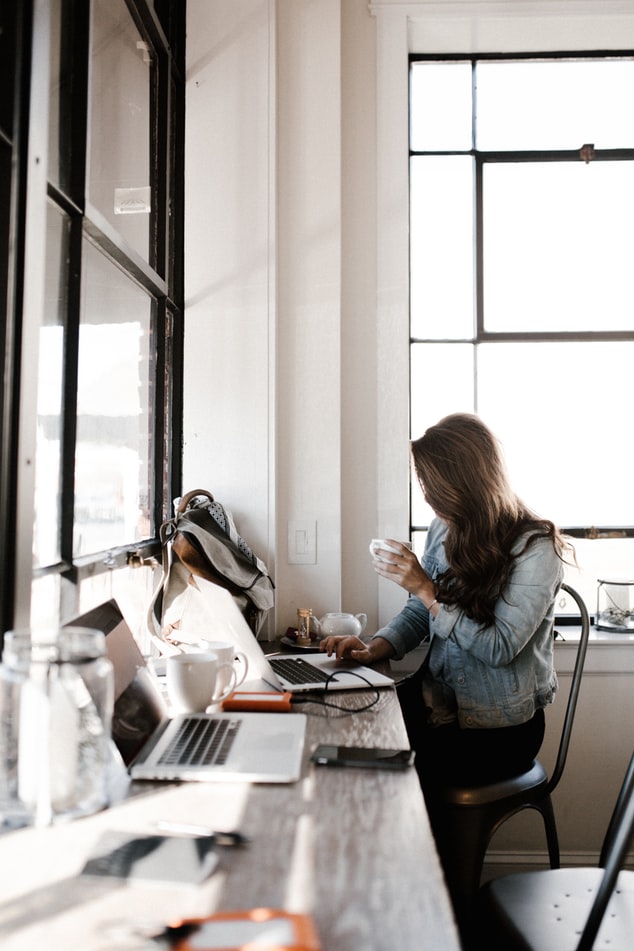 This page contains affiliate links, which are links that pay me a small commission. By buying items through the links on this page you help support this blog at no extra cost to yourself!  That means more FREE content for you…win, win, eh? Thank you for your support. You can click here for my affiliate disclosure.
Being in business for yourself is a lot to handle.  There is a reason most companies have a CEO, finance department, marketing department, and people to do all the work!  But when you venture into the world of being self-employed as an entrepreneur, you need to wear all the hats. Fortunately for you, I have done some of the leg work in finding the best online tools and apps to support you in your journey to share your mission!
Trello –  This is one of my favorites for biz owners, especially when just starting out.  Why? It's FREE! Not as in a free trial or free limited functionality, but for real free.  Trello can be used as a desktop feature, and on a mobile device, which means it's great for checking off small tasks when you are stuck in waiting rooms or in the school pick up line.  I love the visual dashboard for this app allowing me to see at a glance how my week and tasks are laid out, and if I need to move something, I can simply drag and drop to a new location (no more white-out and cross-outs and artfully placed stickers in my paper planner, do you feel me?).  
And once your business grows to the point that you want to bring on someone to assist you, you can add them to any Trello board and communicate to-do's and statuses with one another.  In the meantime, get your SO on a "HOME" board and make sure he knows where he can find your great ideas for shopping lists, home improvements, and vacation plans!
Canva – Marketing is so visual, especially with social media sharing.  Whether in your blog, Instagram, Facebook, or Pinterest you need a free, simple tool to help you create graphics, posts, presentations, and more for your business.  And who has time to learn Photoshop? Canva provides a simple drag and drop interface that will have you designing graphics like a pro. You can upload your own images, or utilize the many free and paid (as in $1) images included within the program. 
The free version is very functional, but the upgrade to Canva for Work is AMAZING and definitely worth it!  I love that I can save your brand colors and fonts, and also automatically resize images according to different social media channels.  
MailChimp – One of my favorite things is it has a Free plan. So it can grow with you at any business level from startup to full scale.  I love MailChimp because it's intuitive for setting up automation sequences and landing pages.  Lists can be easily segmented based on your subscribers' interests.  
Generating and nurturing client relationships is the key to your business's success.  MailChimp remains one of the most affordable ways to grow your business through email marketing. And you can get one month free to fall in love with this mail server!
Quickbooks Self-Employed – I'll admit I may be one of the few entrepreneurs out there who actually LIKES numbers, but I am no accountant by any stretch of the imagination.  I love that Quickbooks Self-Employed is designed specifically for helping freelancers and small businesses with their tax prep (unlike a lot of other accounting software which is much more complicated).  Invoicing, expense tracking, receipt scanning, and reports – easy peasy! What have I liked best about QSE? It provides me with quarterly support in preparing my taxes during the year and allowing me to pay my quarterly taxes due online – so no big scramble and surprise come spring.  Bonus love here – this can be used online and also as an app, so you can keep up with your records on the go, instead of stuffing things in your Filofax to remember later. And did I mention the convenient mileage tracker? Treat your business like a business, my friend. 
Evernote – Evernote is seriously the brain in my business.  As a mom of two and a solopreneur myself, and one responsible for important client work, I can't always depend on myself to remember where different information might be stored on my computer.  Evernote allows me to store documents, contacts, recordings of interviews or other important client meetings, household records, resource list, and journaling. There are notes within notebooks which is exactly how my own brain works, so I feel this is so intuitive!  Bonus over traditional notebooks and other apps? Everything (even PDF's!) is searchable when you use tags. Notes can be shared between people so it makes collaboration easy, and all information gets synced between my devices. 
As I grow in my business and new programs come into the marketplace, I might do a follow-up list for my new favorite resources and tools, but for now, I feel handling money, marketing, and organization is where it's at for a new business owner striking out into the world of solopreneurship, or for someone who may have been at it a while, but finally taking steps to become more organized.
And if you STILL find yourself overwhelmed in your business, reach out to me and see how we can work together to help your business grow while freeing up your time!
Update:
As I have gone on in business I have added some additional tools.
I use RescueTime for time tracking in runs in the background of all my computers, laptops and phone. Test drive the free plan and see if its for you. 
HoneyBook has been one of the biggest game changers as my business has grown for all things contracts, proposals, invovices, client organization and more!  If you want to test it out  use my link and grab 50% off your first year on HoneyBook *Terms apply.