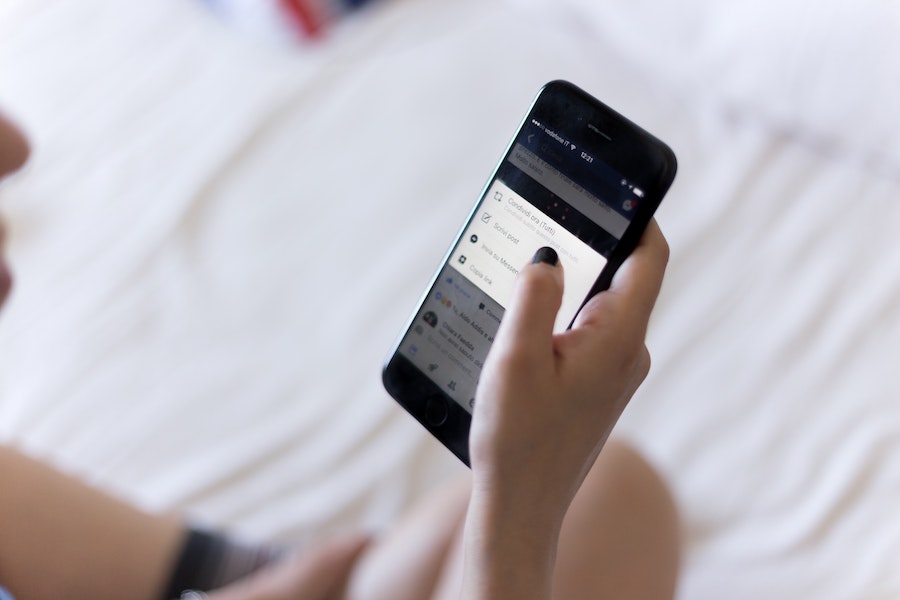 Are you loving Facebook stories yet? I know I am!


I love that I can just pop in and share a quick photo or video with my audience whenever I have a free moment and can save some of my lengthier posts for when I sit down to do my monthly content planning (then, I can repost those as stories 😉).

Last week we dove into how you can use stories to drive sales so this week we are going to wrap up this series and talk about using your messaging to boost the impact of your stories. 
There are certain things you should focus on if you want your stories to be effective. 
Here, we'll look at some of the primary way's brands convey their messages with stories. This should give you a little inspiration on what you can add to yours.
#1: Create Time Sensitive Offers


One of the main way's brands use Facebook Stories to convey their message is to create time sensitive offers. As the messages disappear within 24 hours, it's a great way to create exciting limited-time posts.
There are several ways you can use this to your advantage. You can create limited time discounts for example. Or, you could offer something free for those who contact you within the 24-hour period. 
The great thing about time sensitive posts is that they do generate an element of excitement. Consumers don't like to miss out and they love discounts and offers. You'll find the most successful brands on Facebook use their stories to convey time sensitive offers.
#2: Use Live Filters


The one thing that sets stories apart is that they are much more creative than news feed posts. There are even a number of specialized tools you can use to create stand-out posts such as live filters.
These filters enable you to add frames, masks and interactive filters to your posts. Brands often use them to aid in marketing. When you use live filters, it greatly makes your posts more attractive to your audience. The interactive filters are particularly effective, encouraging engagement.

To make your stories branded, make sure you use the same text style every time as well as your branding colors. 
#3: Collaborate


One of the most effective ways brands use Facebook Stories to convey their message, is to use collaborative stories. 
Collaborative stories allow multiple public figures to contribute to the same single story. So, brands can use this to bring in influencers within their industry to boost their audience. 
Think about it, you'll get views not just from your own followers, but also from the audience of the influencers you include in a collaborative story. Of course, you will need to ensure you're bringing in influencers who are related to your industry. There has to be some relevance in collaborative stories in order for them to be effective.
#4: Include More Than Self-Promo


It's tempting to use Facebook Stories to simply promote your business. However, if you only focus solely on promotion, you're not going to see much in the way of results.
Brands use the stories feature to provide useful, entertaining posts for their audience. So, you could post news updates related to the industry for example. You could also include posts which ask your audience a question or spark a discussion. 
If all you do is use the stories for promotion, your followers are going to get bored very quickly. So, think about what your audience truly wants and work on delivering content that fits it. 
#5: Use a Variety of Media


Another thing brands do to convey their message is use a variety of media. This includes video, images and written content. Using a multitude of media types makes the posts much more interesting. 
So, mix it up a bit by creating a video one day, then a collaborative post the next. Add filters where you can and focus on making each post stand out. 
The above are some of the main way's brands use Facebook Stories to convey their message. For best results, it pays to focus on the needs of your audience. You'll also want to focus on offering a variety of content to keep it fresh and entertaining. You can try playing around with different formats to see which ones prove to be the most effective

Make sure you log into your FB dashboard and check your story insights to see which ones are getting the most activity to know what your audience loves so you can provide more of the content they want to see.


Keep sharing those stories (and reach out to me if you ever want to collaborate)!